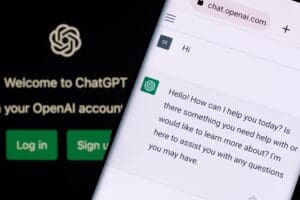 SMEs in the UK are facing an increasingly competitive market. In order to stay competitive and grow, SMEs need to find new and innovative ways to engage with customers, streamline their operations, and improve their bottom line.
One solution that can help SMEs achieve these goals is the use of ChatGPT, a powerful language model developed by OpenAI.
ChatGPT is a natural language processing (NLP) model that can understand and respond to human language. This makes it an ideal tool for SMEs looking to improve their customer engagement and support. With ChatGPT, SMEs can create chatbots that can handle a wide range of customer interactions, from answering basic questions to resolving complex issues.
One of the biggest advantages of using ChatGPT for customer engagement is its ability to understand and respond to natural language. This means that customers can interact with the chatbot in the same way they would with a human agent. This makes the experience more seamless and less frustrating for customers, which can lead to increased satisfaction and loyalty.
Another advantage of using ChatGPT for customer engagement is its ability to handle multiple languages. This means that SMEs can expand their reach to customers in different countries … Read More